View Larger Map
Description
Philippine culture is influenced by Malay, Spanish, and American cultures. Events such as barrio fiestas (neighborhood festivals) are common events featuring music, food, and dancing. The use of English as an official language has helped make many American trends popular in the Philippines as well, such as fast food, rock and hip hop music, and films. Basketball is the most popular sport in the Philippines, though boxing, soccer, and volleyball are also popular. The Philippine martial art style Arnis is considered the national martial art.
The Church
The church is really strong in this area. The LDS church is very well-known for its beautiful buildings. The branches and wards are strong. The missionaries focus their work on retention. A significant portion of the people you meet are familiar with the Church and its members.
Food
Eating out and regular snacks between main meals are popular in the Philippines. Rice is one of the staple foods in the Philippine. Corn, adobo (meat stew using pork or chicken), meat and vegetable rolls, seafood, empanadas, and several varieties of fruit and vegetable are also commonly eaten. Roasted pig is often served as the main course for festivals and special occasions.
Transportation
The Iliolo mission is a walking mission. Occasionally, you will ride little taxis on motorcycles.
Safety
City areas in the Philippines have safety concerns like any other, though heavy drinking is noticeable. Be sure to follow the mission rules and arrive home on time at night. Safety is more of a concern on holidays.
Customs
Philippine culture has something called blessings. Blessings are a form of respect for a person who is much older than you. In order to show blessings, you take the person's hand and touch it to your forehead.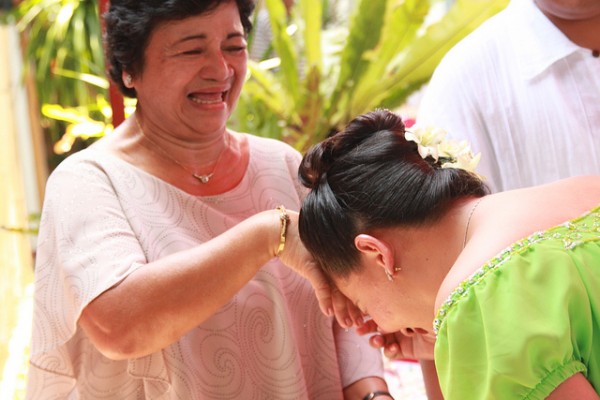 Local Lingo
Filipinos do not say hello. They only greet by saying good morning, good evening, or good day.
Essential Equipment
Rubber shoes are so important. If you cannot find rubber shoes before you leave for your mission, you will be able to buy them in the area. Also, feminine products are not available in the Philippines.
Additional Info
Flag of Philippines Iloilo Mission
Profile
Philippines
President Jaime R. Aquino (As of September 2013)
Osmena St
Arevalo, Iloilo City
5000 Iloilo
Philippines
English, Filipino, Tagalog
418,710
About 90% of the population in the Philippines is Christian, with the vast majority belonging to the Roman Catholic Church. However, a few southern areas, including the Sulu Archipelago, have a primarily Muslim population.
70-85 degrees F year-around
Lapaz District Plaza, Mandurriao, Villa Arevalo District
Experiences
Straight from the Philippines Iloilo Mission:
*What items were hard to get or not available?
"Chocolate, peanut butter, phones in our apartments, bikes, clothes my size."
*What did you eat the most of?
"Rice and fish."
*What is the craziest thing you ate?
"Beetles that were dug out of the ground by little kids and then sold to us in the market. You take the wings and legs off and then fry them in oil. Then we dipped the beetles in banana ketchup."
*What was most surprising about the culture?
"I could not believe people were living in bamboo huts with slits between the bamboo pieces. The little toddlers would then pee through the slats. The very flooring I was sitting and walking on! I was amazed at the friendliness of the people towards me. I never had a door slammed in my face. Everyone welcomed me with food and smiles."
-Nanette
*What advice would you give to someone going to the Philippines Iloilo Mission?
"Be adaptable. Don't judge the people for doing things differently. Get ready to sweat! Bring Gold Bond medicated powder. Its not just for your feet!"
-Nanette
*What do you wish you had known before you served?
"I wish I would've not had a boyfriend. It was a distraction for the first part of my mission and I feel that you need to really be focused with putting your whole heart and soul into the work."
*Other comments?
**Did you serve in the Philippines Iloilo Mission? If so we would love to hear your advice and your stories! Please contact us at editor@missionhome.com**